Faulkner Honda Service
Wister Street, Harrisburg, PA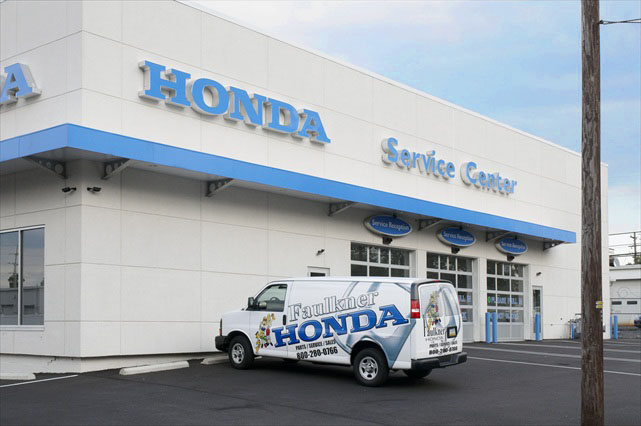 Faulkner selected Professional Design & Construction, Inc. to design a total renovation of an existing 38,400 square foot building for conversion into Faulkner's state-of-the-art vehicle service center.  Components of the project included 30 automobile service bays, tire bay, alignment bay, car wash and business center.  Known for customer satisfaction, Faulkner added a vehicle 'drop-off' area with adjacent customer lounge and a play area for children.  The 30 service bays provided for increased service efficiency while minimizing customer inconvenience and waiting time.